DVD - Daniel Sullivan's Killer Dirty Boxing - 3 DVD Special
Regular price
Sale price
$74.00 USD
Unit price
per
EDGES2, INC. Special Offer! - Regular Price $139.95!
Buy the Killer Dirty Boxing DVD Set and receive the Essential Dirty Boxing DVD FREE! Limited Time Offer!
Killer Dirty Boxing Trailer
---
Essential Dirty Boxing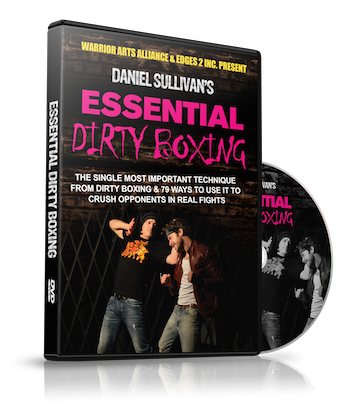 Essential Dirty Boxing gives you the single most important technique in Dirty Boxing and 79 plus ways to use it to crush opponents in real fights.
It's a simple way to break down and understand the core movements of Dirty Boxing to improve your knowledge and up your game.
Format: DVD
Running Time: 54 Minutes
---
Killer Dirty Boxing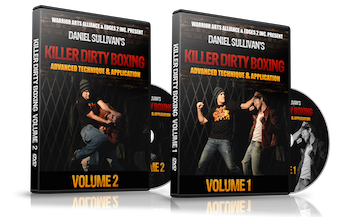 Killer Dirty Boxing consists of two DVDs filled to the brim with a ton of new advanced tricks, secrets and drills to enhance your Dirty Boxing game.
It introduces you to advanced Dirty Boxing tactics for the ring, the cage and the street.
Here's a inside look at what you pick up Killer Dirty Boxing Today…
How to "Shell Up" and create an impenetrable wall of defense around your body and throw all your shots from there so you can hit without being hit.
The 4 essential ways to control an opponent's head with one hand leaving your other arm free to fire at will so you can dominate in real fights.
Exactly how to fight from a false lead so your opponent will never know what's coming.
The devastating attacks and counter attacks from a high and low guard position that give you the ability to effortlessly land your best combinations.
And a ton more!
Format: DVD
Running Time - Volume 1: 1 Hour 35 Minutes Running Time - Volume 2: 2 Hours
Killer Dirty Boxing - Volume 1 - Sample Video
Killer Dirty Boxing - Volume 2 - Sample Video
Share